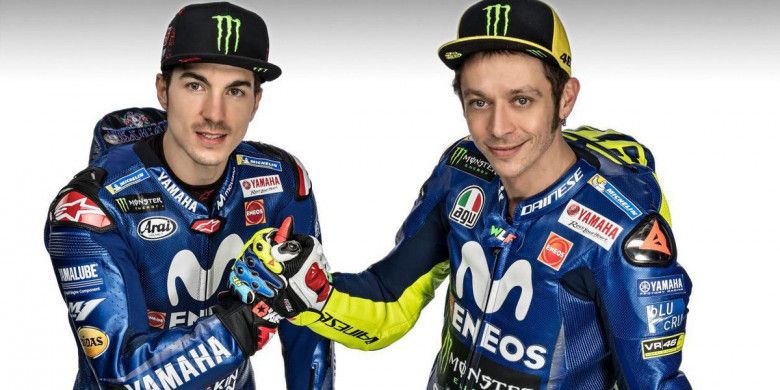 Elitesports.fun – This year Yamaha choose Valentino Rossi and Maverick Vinales to represent them in the MotoGp race 2018. Until now both of them is agreed that Yamaha has a lot of problem for this year race. Their main problem should be on their electronic part, in where that give a bad impact to the Tracy of their  rear tire.
However, Valentino Rossi claim that he will be ahead from his fellow teammates, Vinales. According to The Doctor, his experience will be the main reason why Vinales can not win over him in this year MotoGp.
"For me, This is all about the experience that i have in the race until now, from the best until the bad race that i ever had. Vinales is still to young to understand that, also Character of him is one of the reason why i will be ahead on him," Tell the Italian racer for us.
But beside of that Valentino Rossi also tell the reporter that Vinales will be getting back to the track like the moment when he first come to Yamaha.
"I believe that if we are not having a problem with our part, Vinales can win all the race in the rest session. He just need a better bike, after that he will be more competitive," tell Rossi.
Until now Rossi is ahead from Vinales in the point result in where Rossi ahead 29 point from his teammates. On their last race in Austria Vinales only can finish in the 12 position, In where Rossi get a better result by finishing the race on 6 position.
Reading sport news will never as fun as in Elitesports.fun